Author: Hassan Awwad
February 14th 2018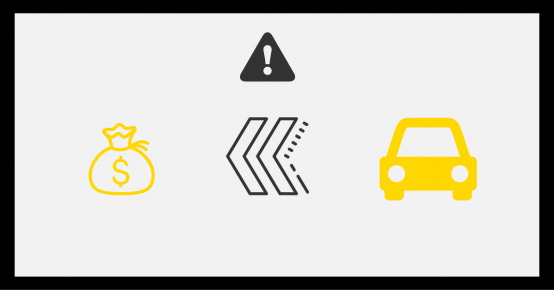 So, the time has come when you have made up your mind to sell your car. If you have owned your car for many years and it was the first one you had ever bought, the whole experience of selling it can be quite emotional. However, you have to keep emotions out of financial transactions because that's in your best interest. Today, you will learn about the six must do things to sell your car in Dubai.
Know the Rules of Selling Your Car

It does not matter whether you are in Dubai or some other country, you have to know the rules associated with selling your car. Sometimes, something that seems completely harmless could get you in trouble. When it comes to selling your car in Dubai, you want to stay away from putting "car for sale" sign on your vehicle. This is illegal, and you will get fined as soon as a traffic police officer sees your car with the sign on it. Similarly, people will always tell you to wash your car thoroughly before selling it but what you don't want to do is wash it on the street in Dubai. You can again attract a fine for doing that.

Clean the Car Thoroughly

Yes, you cannot wash your car right in the street, but it does not mean you cannot wash it at all. Cleaning your car is extremely important when it comes time for you to sell it. Cleaning does not mean washing it only externally, but you will have to clean the insides as well. Get rid of any gums sticking to the seat covers and any wrappers in the compartments of the doors. Clean the mats and get rid of any odors that send a bad sensation when someone enters the car. Clean the car with soap or have it washed professionally. Use some wax to make it shine. If your car can make a buyer feel good during the inspection, it will be easier for you to get the price you have put it for sale.

Get the Small Repairs Done

No matter how much you have tried to take care of your car, a few repairs have to arise with time. Maybe the handlebar on the door is loose? Roll up the window glasses to see if they close perfectly and that no gaps are left between the glass and the groove they go in. Get any minor denting and painting jobs done as soon as possible. Now, you have to beyond the aesthetics of the car. The next target should be the drivability of your car. You want to get your wheels aligned, and any brake and gas settings fixed if they contribute to a bad driving experience. Get the proper greasing done, so the drive of your car is smooth when a buyer takes it for a test drive.

Collect the Necessary Documents
The documents of your car are the most important thing when it comes to selling it. Of course, no one is going to buy your car if you don't have the proper documents. Get your hands on the vehicle registration and insurance documents. You might want to get fresh copies of these documents if they are in soiled condition. If you are having troubles with any of the documents of your car, make sure you arrange them first and then enter into the process of selling. If you had bought your car from an outlet, you want to have that invoice with you as well. Get any other important documents that are necessary while selling your car arranged.

Know the Market Value of the Car
The most important step when it comes to selling your car is to price it right. Price it too high, and people might never come to you. Price it too low, and you will be doing yourself an injustice. The best way to price your car is to know its market value first. The best way to do it is to use some online car valuation tool. A good example of such car valuation tool is from We Buy Cars DXB. The best thing about the tool is that you can give out the information needed to value your car right from the comfort of your home. Not to mention, this is the fastest method available to you for finding the value of your car. In just 30 seconds you can know the value of your car using this tool.

Consider the Local Car Dealerships
Sometimes, people who are looking to sell their cars only consider individual buyers. They are under the impression that taking their car to some car buying company in their area is not a good idea because their car will not be evaluated properly. This notion can be quite wrong in today's world. Websites like Web Buy Cars DXB allow you to give the information about your car on their website to know its value. Furthermore, they have free inspections making the process much easier and less costly for you. The best thing is that you can sell any car to them. On the other hand, an individual might be looking only for a specific car, and if your car is not the one they are looking for, they will never come to you. In short, if you are looking to sell your car in Dubai, be sure to consider a car buying company in Dubai near you.
Now you know that it is not that difficult to put your car on sale. Sometimes, the whole car selling process sounds difficult because you tend to believe in too many misconceptions and myths. For example, some people are under the impression that they can't sell their car if they have financing payments due on it. Some car buying companies will help you sell your car even if there are payments due on it. Last but not least, make sure you don't put any advertisement for a sale on your car in Dubai.